SUBMIT SAMPLES
Using this facility you can quickly search and easily submit your sample data to us.
You no longer have to write sampling details on bottles or labels.
Simply submit online and send the sample to us - we will begin analysis as soon as we receive it.





1. Once logged in, either click/tap Submit a Sample at the top-left of the screen, or select an Aircraft/Equipment and tap/click the Submit Sample button at the bottom.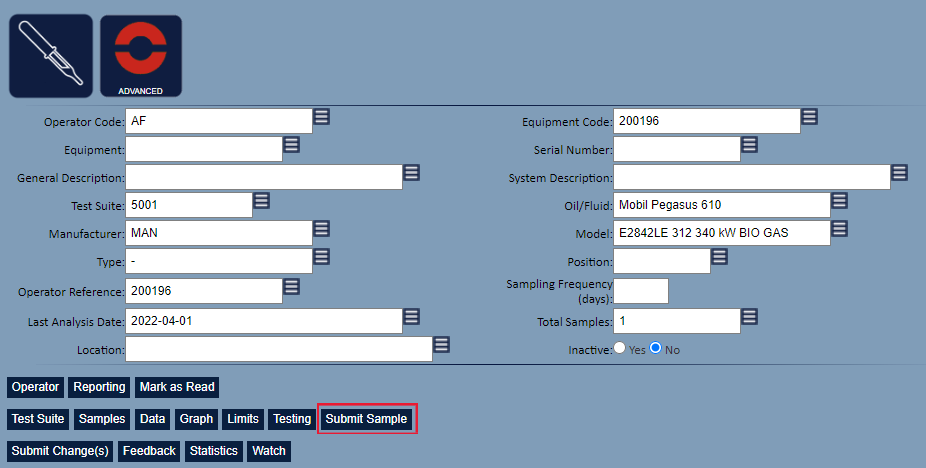 2. Complete the sample details as necessary, noting step 2* for our bottle/sample/ticket number and step 3 for your purchase order number (if you have one).

NOTE: You must enter our bottle/sample/ticket number or include an equipment/sample bottle label with equipment details and add the date taken.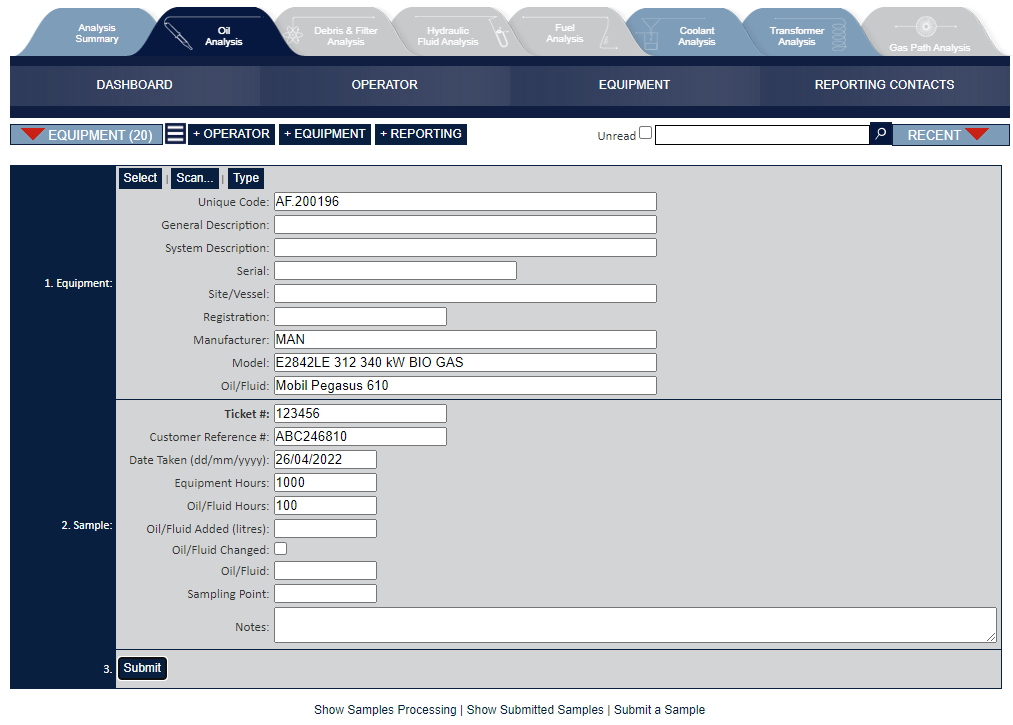 3. After confirming that you have added enough information for us to identify the sample, click/tap submit and confirmation will be given to you.




We will then await the delivery of your sample and begin analysis as soon as we can!





If you receive any errors, please try again or submit manually.

*If you do not include sufficient details to identify your equipment, we may be unable to perform the required analysis.


If you have a request for a new feature, or any questions on current ones, contact the team for further information.