GAS PATH ANALYSIS TREND PLOT REPORTS
You can create a downloadable PDF report of the current GPA trend plots.





1. Select an aircraft/equipment. Set the parameters and ranges as required on screen.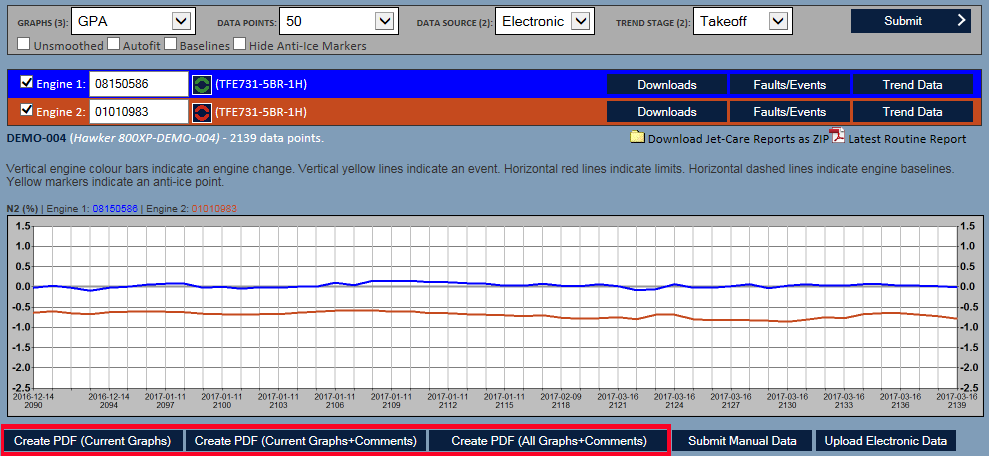 2. Using the buttons at the bottom of the plots, select the appropriate report type:

Create PDF (Current Graphs) will include only the graphs currently shown on screen.
Create PDF (Current Graphs+Comments) will include the graphs currently shown on screen as well as any active comments.
Create PDF (All Graphs+Graphs) will include all possible graphs for the current engine type and also include any active comments.





3. Depending on your browser and configuration you will be asked to save/open the newly created PDF report.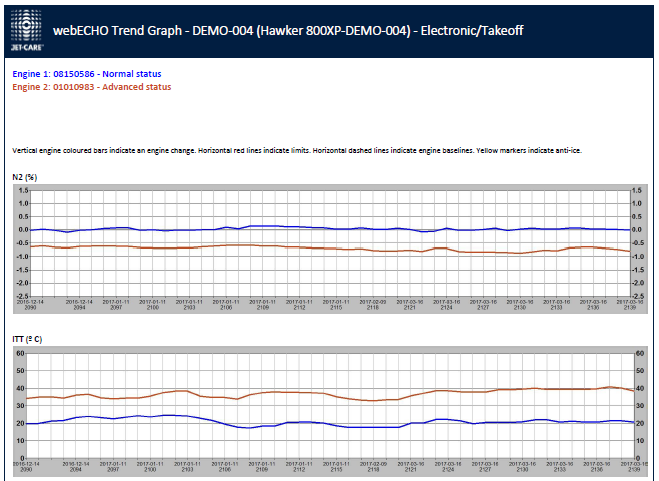 We recommend that you refer back to webECHO and your routine reports for any changes in your plots.



If you have a request for a new feature, or any questions on current ones, contact the team for further information.